Bring Your Team Or Corporate Group Together With Team Building At Bodies In Motion
Our teambuilding division of Bodies in Motion delivers top notch, professional, and effective experiential programs to companies of all sizes every week. Another notable trait about our teambuilding is that it's BEYOND normal!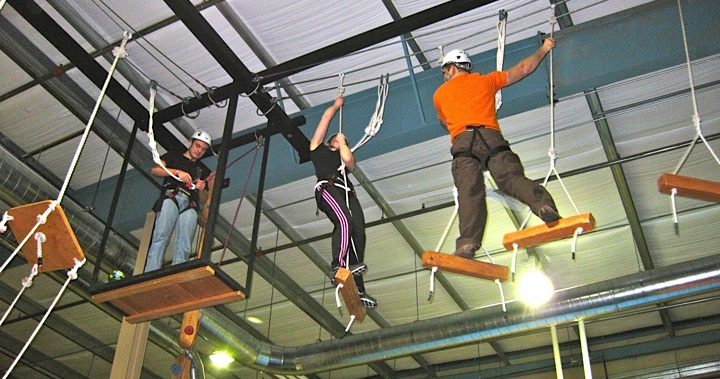 Mission Possible Teambuilding
Get ready as you and your team quickly transform into special agents, on a mission to crack the code of a foreign king pin who threatens stealing something dear to all Americans. Your field training will involve tactical ground initiatives, self-defense training, and last, but not least, high ropes training intermixed with cryptology. Don't let the description scare you. We're not trying to make a Tom Cruise film or anything
Your facilitators will make this experience ultra fun and exciting. At some point or another many of us have fantasized over having Jason Bourne-like abilities. This particular workshop allows just that in a safe and exciting environment.
Participants: 6 to 60
Cost: $50 to $60 (depending on group size)
Estimated time: 3 hours
Teambuilding Express
For the team that is needing a quick adventure experience to enhance their work day. Nothing gets the mind and body going better than a high ropes, aerial adventure, with our Teambuilding Express workshop. Use this experience to kickstart the workday, or to bring excitement to a lunch hour. Use it to reward your team, or simply to remind them that their company rocks by bringing them for such a cool experience.
Participants: 4 to 20
Cost: $15.53
Estimated time: 45 minutes

Escape Rooms
Escape rooms are cool, but our Escape Ropes is exhilarating. Similar to an escape room experience, but you and your cohorts are connected together with cables and padlocks. The mission is simple- solve a riddle, earn a key, repeat. And, do this while trying to beat the clock, 20' in the air, with you and your team married together by cables. Each key earned allows your team to unlock one cable enabling them to move more freely.
We have a library of clues to challenge our most clever ropes course adventurers. Or, provide us a set of riddles, or theme to tailor this to a company team building, bachelor/bachelorette party, family reunion, etc.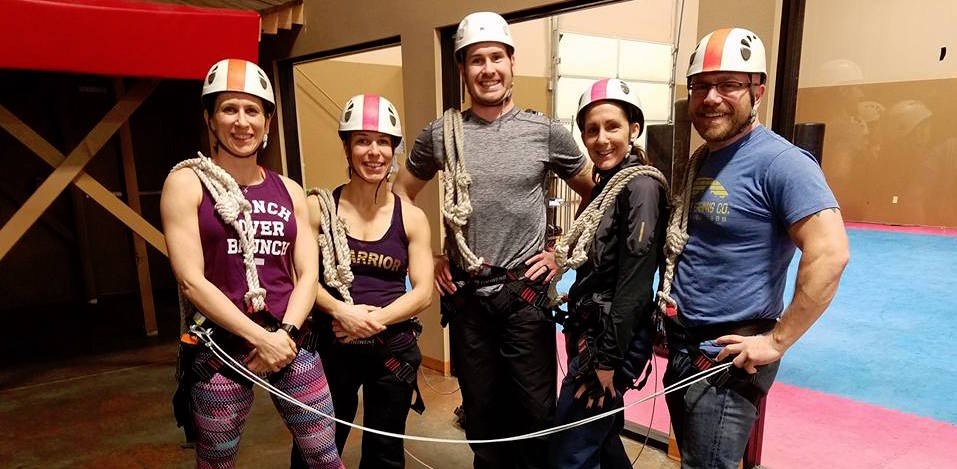 1 hour
$21.25 per person
Call 208.381.0587 to RSVP (Reservation Required*)
*Reservations must be made 1 week in advance.
Ninja Warrior vs Ropes Course
This is one of our most popular team building workshops. We create 2 teams within your group. One group will take to the High Ropes Course, where they will accumulate as many points as possible taking on tasks laid out by our instructors.

The other team will hit the Ninja Warrior room where they'll learn various Parkour and Ninja Warrior skills. Then, they'll start accumulating points based on the number of obstacles they can complete. Don't worry about not being a Ninja Warrior. We've got ways for your team to earn points, through camaraderie.

After 1 hour, the teams will switch and the point accumulation process will continue. Once both teams have earned points for their Ninja Warrior & Ropes Course experience, we bring them together to announce which team has earned the champion title.
Participants: 10 to 40
Cost: $31.25 to $35 (depending on group size)
Estimated time: 1 hour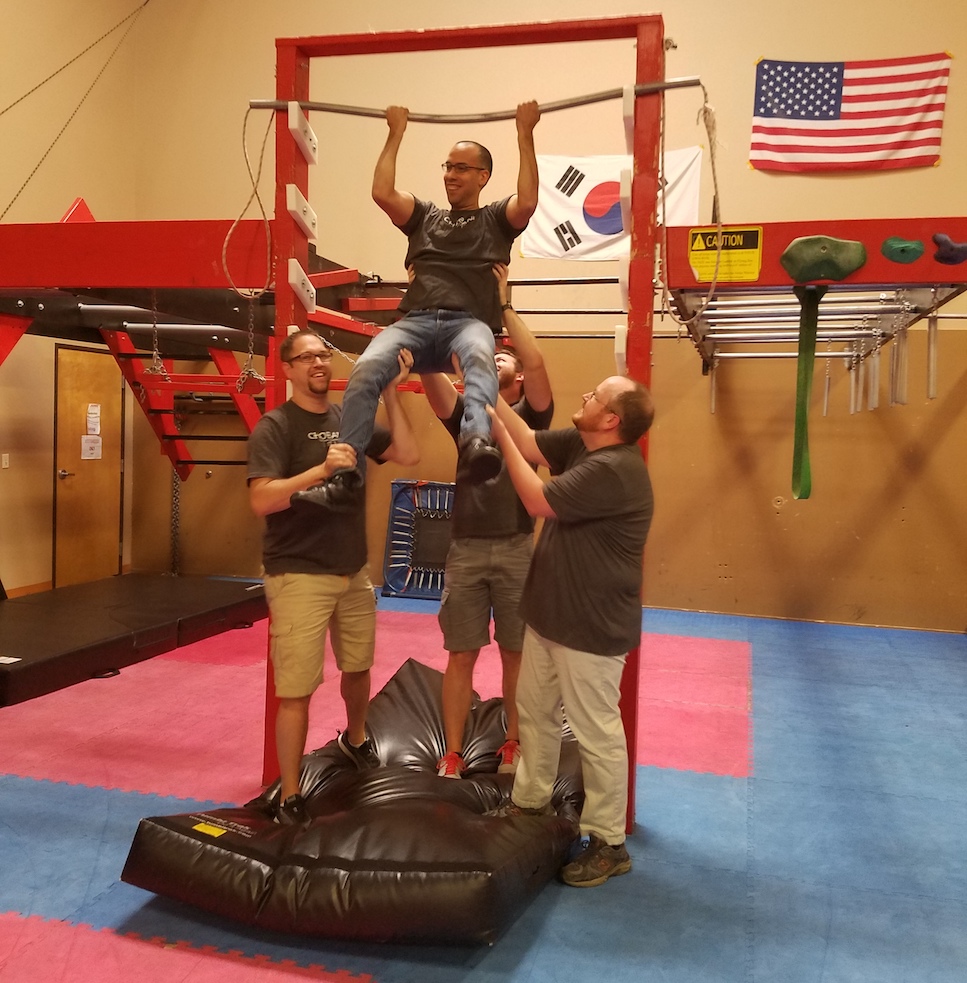 Please provide your first name and email, and our digital waiver will be sent to you immediately.