Get fit with all of Bodies in Motion's gym alternatives!
Cosmic Ropes Experience
Experience the Ropes Course in a totally different fashion. We're talking about in the dark, blacklights, disco lights, and funky music. As if the Ropes Course wasn't challenging enough, right?
Along with your Cosmic Ropes experience, you'll enjoy a fun and upbeat environment. The Flatbread cafe' & coffee bar will be open and we'll be serving paninis, wraps, flatbread pizza, smoothies, mocha's, latte's until 10 pm.
Note: Anyone suspected of being under the influence will be not be allowed on the course.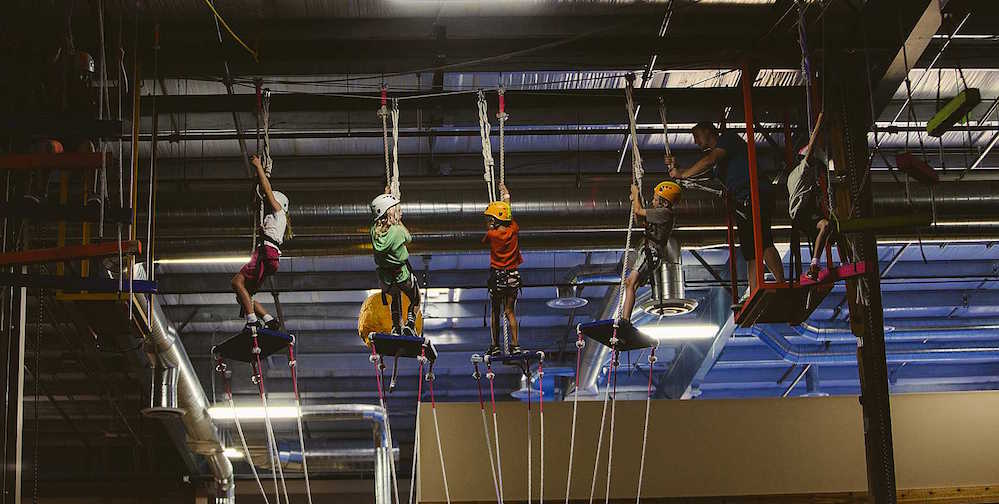 Schedule:
Saturday: 8:00pm & 9:15pm
Cost: $15.53 plus tax per person (RESERVATIONS ARE REQUIRED)
Guests must be at least 10 years old and accompanied by an adult (1 adult per 2 kids). To go without an adult, participants must be at least 13 years old and 5 feet tall.

Cosmic Birthday Parties
If you're looking for an out of this world experience for a birthday party, we've got one idea of astronomic proportions. We'll provide you with your own room, your own private host for Cosmic Dart Tag, then it will be to the high ropes for an extreme and very memorable experience. Cosmic Ropes Birthday parties can be booked Fridays and Saturdays from 6:30pm-8:00pm.
Supernova Party:Allows up to 20 kids and costs $299
Nova Party: Allows up to 16 kids and costs $259
Dwarf Star Party: Allows up to 8 kids and costs $199
Open Ropes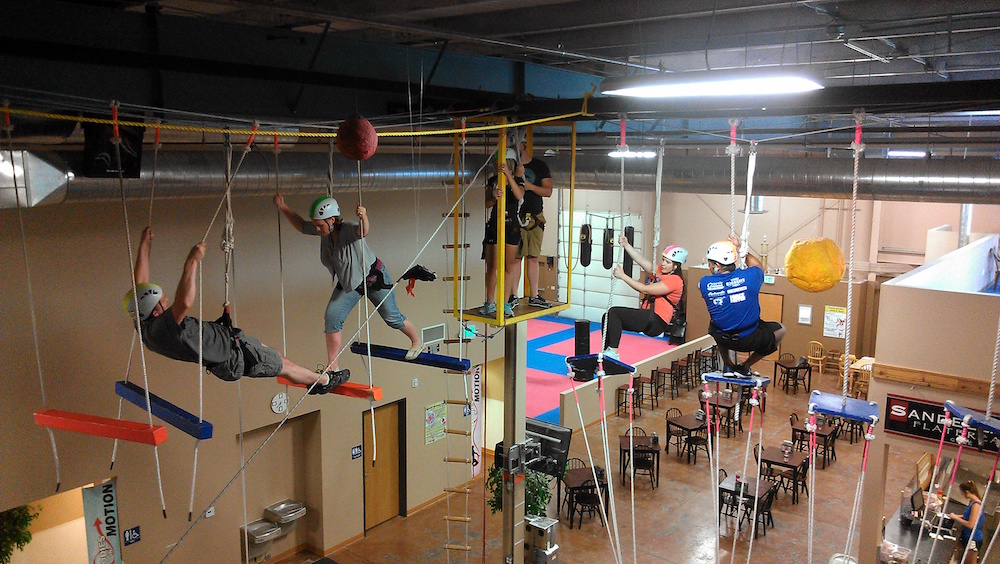 Experience the thrill of the ropes course with free range swinging and hanging Tarzan style! Challenge yourself or with a friend for a 45 minute high aerial ropes adventure.
Schedule:
Monday & Wednesday: 5pm - 7pm
Friday: 4pm - 6 pm
Saturday & Sunday: 10 am - 5 pm
Call 208.381.0587 to reserve your spot!
Escape Rooms
Escape rooms are cool, but our Escape Ropes is exhilarating. Similar to an escape room experience, but you and your cohorts are connected together with cables and padlocks. The mission is simple- solve a riddle, earn a key, repeat. And, do this while trying to beat the clock, 20' in the air, with you and your team married together by cables. Each key earned allows your team to unlock one cable enabling them to move more freely.
We have a library of clues to challenge our most clever ropes course adventurers. Or, provide us a set of riddles, or theme to tailor this to a company team building, bachelor/bachelorette party, family reunion, etc.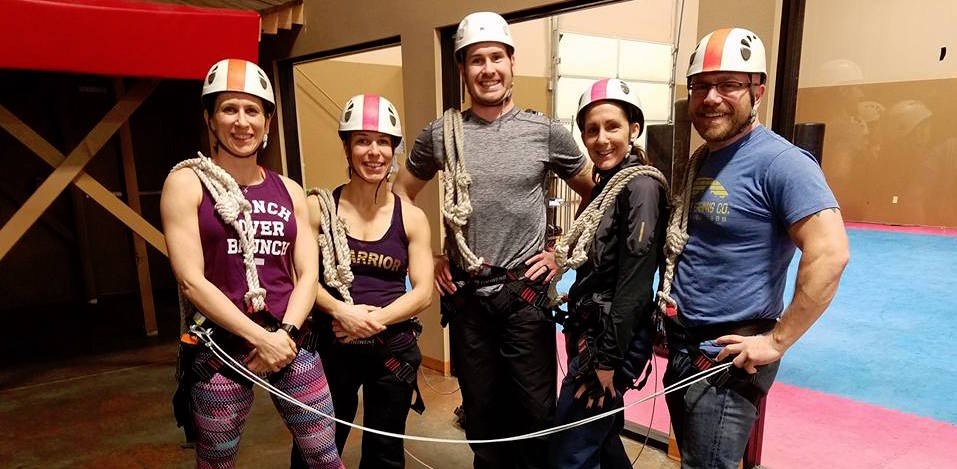 1 hour
$21.25 per person
Call 208.381.0587 to RSVP (Reservation Required*)
*Reservations must be made 1 week in advance.
Please provide your first name and email, and our digital waiver will be sent to you immediately.