The Funnest Indoor Playground in Boise!
Enjoy Fun For The Whole Family WIth Open Play At Bodies In Motion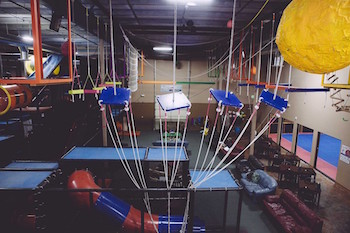 Our most basic program! It's simple. You come in, enjoy a latte and free wifi for yourself, and let your kiddos tear through the GIGANTIC play structure.
We've got 4 mega cool slides to keep your child excited- Vandal Vortex, Bronco Tsunami, Bengal Bolt, and the Warrior Challenge. We've also got imagination stations, a costume corner, and an Eye Play system that interacts with your kiddo through state of the art imaging.
Kids that are more hands on can build, play, or create with trains and Legos. Parent's can kick back and enjoy some down time or chase your kiddo through our giant playground.
Cost
12-23 months old: $3.99
2-4 yrs old: $6.99
5 yrs & up: $8.99
Punch Cards
5 Punch Pass- Purchase 4 at regular price (Earns 1 free admission)
15 Punch Pass- Purchase 12 at regular price (Earns 3 free admissions)
32 Punch Pass- Purchase 24 at regular price (Earns 8 free admissions)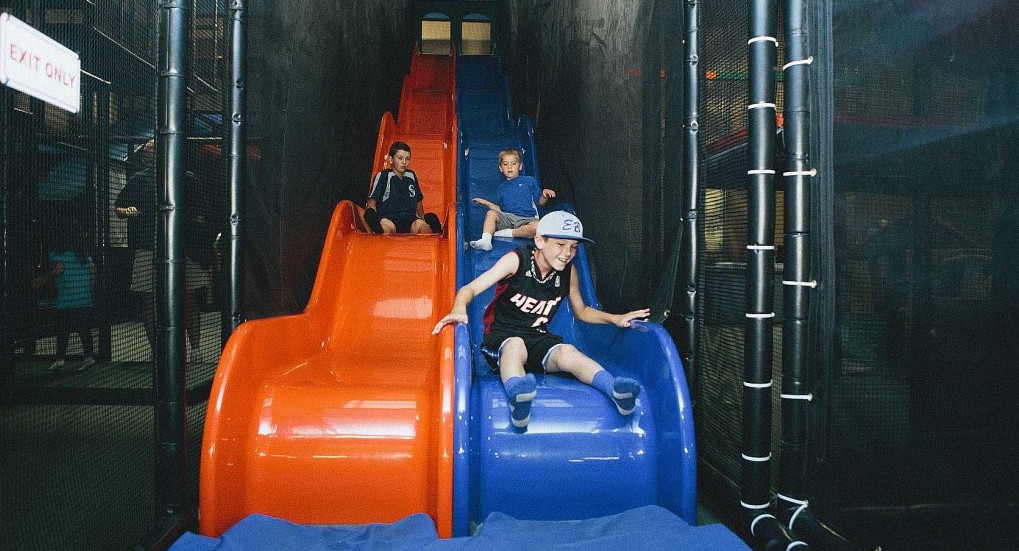 Weekly Specials
Monday: Kids Eat Free with admission (10 am-3 pm)
Tuesday: Bodies in Motion Scavenger Hunt- Kids will receive a photo Scavenger Hunt sheet to complete while at Bodies in Motion. They can turn it in for a prize if they complete it. 10:30am – 11:30am.
Wednesday: Java Mama (Free specialty coffee for mom or dad) 10 am - 3 pm
Thursday: Cosmic Open Play (Disco lights, black lights, and glow sticks to create one groovy experience) 10:30am – 11:30am. Or, bring the older kiddos on Friday from 6 pm to 7 pm.
Friday: Mini Ninja Warrior Challenge- Ninja warrior obstacle course will be set for your Little Ninja Warriors to try! 10:30am – 11:30am. Or, join us for Cosmic Night Time Play 6 pm- 8 pm
Hours
Mon-Thurs: 9 am-6 pm
Fri & Sat: 10 am-8 pm
Sun: 10 am-5 pm
Cafe Hours
Mon-Thurs: 10 am - 6 pm
Fri - Sat: 10am - 7pm
Sun: 10 am - 5 pm
Due to food safety liability, we cannot permit outside food to be brought in. We have snacks and drinks you can purchase from our Sandella's Flatbread Cafe.
Please provide your first name and email, and our digital waiver will be sent to you immediately.