Stay Fit At Bodies In Motion With Ninja Warrior Training
You've seen the show and probably thought "Wow, I'd love to give that a try." Well at Bodies in Motion, you can! Our Ninja Warrior Training offers you the chance to scale the 14 foot Warped Wall and overcome the Salmon Ladder, all a safe environment where you can fall without injury and get right back up to try again!
Ninja Warrior Training is held weekly at Bodies In Motion and we invite athletes of all experience levels from adults all the way down to 5 years old!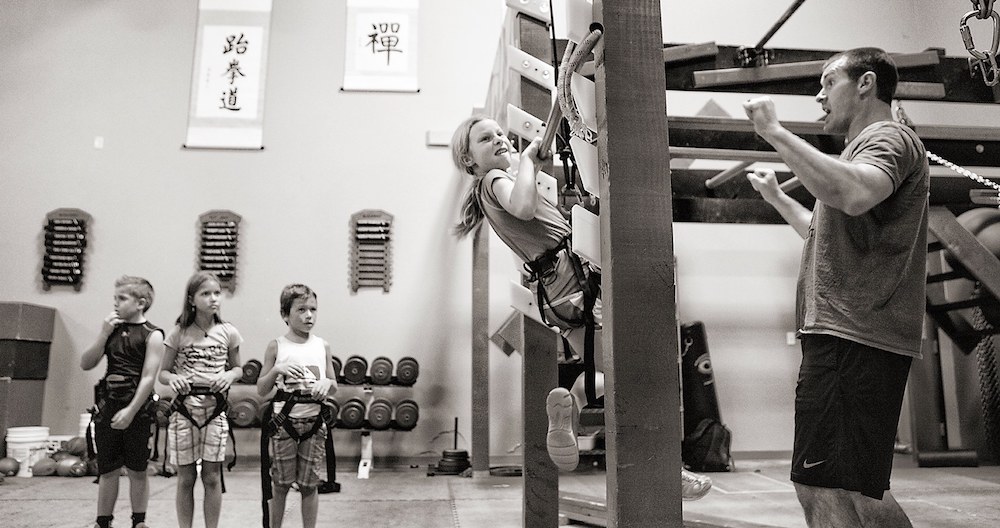 We've even had 6 American Ninja Warrior Contestants train at Bodies In Motion, including Matt & Tiffanie Novakovich, Rose Wetzel, Tammy McClure, Sandy Zimmerman, and our very own Duncan Richardson.
Ninja Warrior In Boise Gives You A Total Body Workout
Of course Ninja Warrior Training is fun, but beyond that, it is also one of the best ways to push your body to new heights with a killer cardiovascular and strength building workout. You'll test your upper body strength, flexibility, and overall agility each and every week.
Ninja Warrior Classes Are Perfect For All Ages And Experience Levels!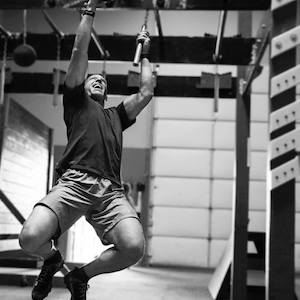 From Kids to Adults, our Ninja Warrior classes are adaptable to everyone at Bodies In Motion. In our Kids program, we are using the same class guidelines that are in our junior martial arts program. So, students are progressing using a ranking system, and are also learning character traits such as Focus, Self-Discipline, Confidence, and more.
And in the adult classes, we welcome arm chair ninjas, recreational ninjas, and even genuine Japanese Ninjas of the orient. Our course is specifically designed to allow you to fall safely, and get back on to keep trying.
Class options include:
Ages: 5-8 yrs old
Class Schedule:
Monday & Wednesdays from 5:15pm to 6pm
Tuesday & Thursday from 4:15 pm to 5 pm, and Saturday at 11 am
Tuition: $69 /mo. (Siblings are $59)
Ages: 9 yrs old & up
Class Schedule: Tuesday & Thursday from 5:15 pm to 6 pm, and Saturday at 11 am
Tuition: $69 /mo. (Siblings are $59)
Ninja Warrior Experience
When: Every Tuesday Night at 7 pm
Cost: $15
Age: Adults (13 yrs old & up)
Junior Competitors (5-14 yrs old)
Saturday, March 3rd
8:30-9:00 am Registration & Warm Up
9:00-9:15 am Rules & Course
9:15-10:45 am Competition
Competitor age brackets:
5-7 yrs old
8-9 yrs old
10-13 yrs old Eligible for UNAA youth league
14-17 yrs old Eligible for UNAA youth league
1st, 2nd, 3rd place medals for each bracket
Adult Competitors (18 yrs old & up)
Saturday, March 3rd
10:15-10:45 am Registration & Warm Up
10:45-11:00 am Rules & Course
11:00-1:30 pm Competition
1st ($75 prize), 2nd ($50 prize), 3rd ($25 prize) place medals for each bracket. If you wish to try and qualify for a UNAA regional Ninja Warrior competition, you must register for a UNAA membership $25. Click Here to Register.

Take Advantage Of Open Gym Times!
Can't make it to one of our weekly Ninja Warrior classes? No problem! We offer open gym hours that allow you to practice the obstacles at your own pace. And with targeted classes like our Tuesday night Ninja Warrior Experience, you'll enjoy plenty of high-quality coaching in your journey to be the top Ninja Warrior!
Ninja Warrior Open Gym
Reserve Your Spot Today!
Ninja Warrior Spaces at Bodies In Motion fill up quickly. Fill out the short form on your screen today to get started or to receive more information on most exciting martial arts and fitness gym in Boise! Click the graphic below to register for Jr. Ninja Warrior!!

Please provide your first name and email, and our digital waiver will be sent to you immediately.