Have Fun Getting Fit With Kickboxing At Bodies In Motion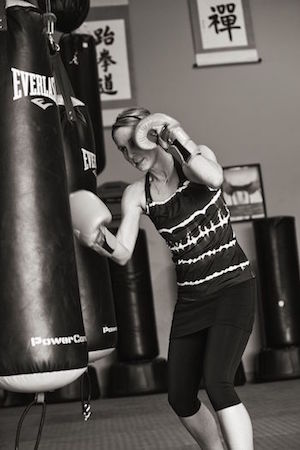 Are you tired of the dull routine at your big box gym? Are you frustrated by not seeing the results you hoped for? Join us at Bodies In Motion for a new way to train with our Kickboxing Classes in Boise. You'll have a blast building muscle and getting in great shape while also learning important self-defense skills.
Our Kickboxing Classes are perfect for men and women of all ages and experience levels.
Kickboxing Classes Offer You Unending Motivation
Gone are the days when you dread going to the gym. With our Kickboxing classes, you'll be excited every time you walk in the door because these high-energy programs are constantly changing to keep you motivated and challenged.
And with constant motivation, the sky is the limit because you'll be training harder than ever before without even realizing it!
You can enjoy:
Real, sustainable results in a hurry
Improved strength and muscle toning
Boosted cardiovascular health
Unwavering confidence in your newfound abilities
Start You Kickboxing Journey Today At Bodies In Motion
Join us today and make your goals a reality. Our Kickboxing classes bring together men and women of all backgrounds and athletic abilities and we can't wait for you to see the incredible difference with this cutting edge program.
To get started with the best Kickboxing class in Boise, all you have to do is fill out the short form on your screen today. A member of our staff will be in touch soon to answer all of your questions and get you signed up!
Test drive Fitness Kickboxing with 3 classes for $19.99 plus FREE gloves. Register below!