The program responsible for changing the lives and rear ends of over a thousand people is accepting new challengers. January 11th, we're kicking off our Happy New Rear Challenge. And, that's no typo either. Because, you can't have the REAR end you want, by sitting on the one you have!
So, here's to a New Rear!

In our Happy New Rear Challenge, we'll teach you our philosophy for eating. We're not going to put you on some fly by night diet, have you fast for 7 days, drink nothing but rice milk, or something else that's outlandish. Nor are we going to sell you supplements with a promise to make you drop all sorts of weight and cure cancer.

We're basically going to teach you how to eat like an athlete. No fluff, gimmicks, or magic potions here! And, we're going to look at your meals and even give you suggestions. The nutrition is 80% of the whole equation, so we want to make sure you're solid here.

The other part of the equation are the incredible workouts. We love to make fitness fun, challenging, effective and unpredictable. And, the best part about it is that you get to do this with other amazing people who are striving to achieve their goals.

Starting Can Be Intimidating

Lately, I have grown worrisome for those that are having problems taking that first step in their fitness journey. Starting something new is downright, stinkin' scary! You wouldn't believe all the people that I talk to, who need a program like ours, and say, "Man... I need to start your program!" I've seen people who have told me this for over 10 years and continue to grow more and more unhealthy.

Conversely, I see people who say, "I'm so glad I've started your program." I look at these people, and they are continuing to drop bodyfat and build muscle mass, while their counterpart is doing the opposite. And, the only reason is because they just can't get started. I love the line that the late Zig Ziglar would tell people, "You don't have to be great to start, but you have to start to be great."

What a Couple Students Have Said...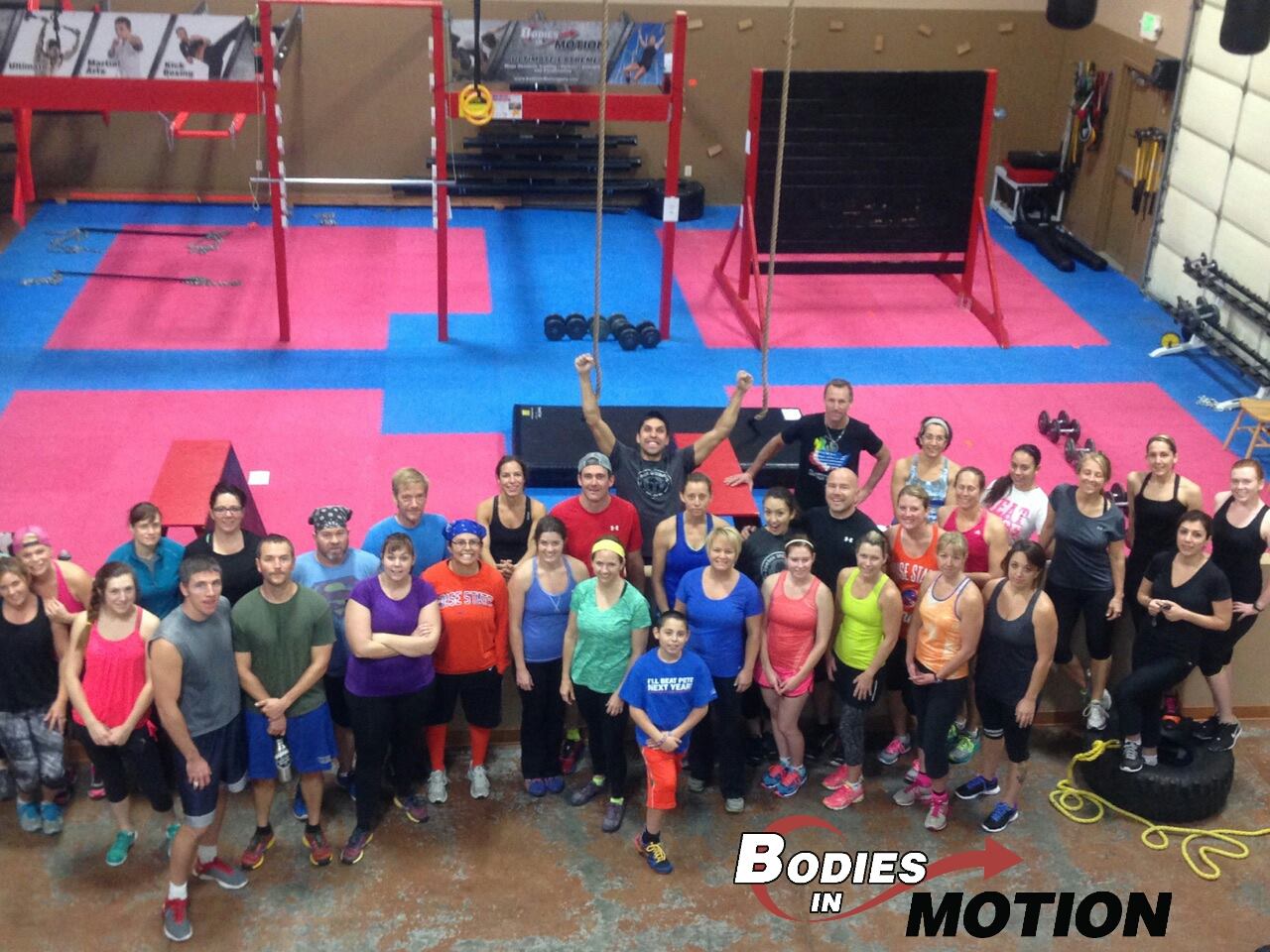 I recently asked a couple students to share their thoughts about our program. I told them that I'm concerned that many people think our students are all a bunch of Ironman Triathletes and supermodels, and that I'm worried people are intimidated by starting our program. The truth is, we have amazing and kind people in our program and they're of every fitness type.

So, here is their message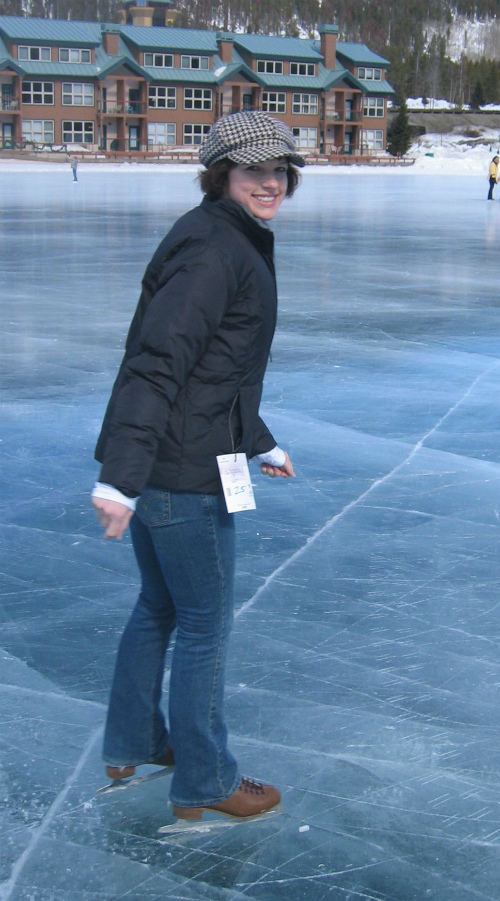 "I received BIM's email about the 30 day 'earn your turkey' challenge at the exact time I had looked in the mirror and no longer recognized myself. I was at the lowest of low about what I had 'let happen' to my body over the years. I have never been an 'exerciser' - but along with many other folks at the beginning of a new year had previously signed a contract at a traditional gym, only to go a few times and quit because I felt like I had no business being there. I didn't fit in. I felt intimidated by the beautiful people in their beautiful outfits. Was I using the leg machine or the arm machine? I didn't know and was afraid to ask.

I wasn't sure I would commit to the 30 day challenge, because 'I'm the type who has no follow through', 'I am uncoordinated', 'people will laugh at me' and so on. What I found after I forced myself to walk through the doors at Bodies in Motion (I sat in my car for a long time) was a gym that has a 'home-y' vibe, a staff who were down to earth and truly interested in your success, and clientele who are helpful and not intimidating. I also found that my biggest challenge was to change my own 'stinkin' thinkin'' (Stuart Smalley). I hadn't realized how hard I was I on myself until Duncan caught me- I told him, 'I'm not an exerciser'- and he said, 'you're here! Yes you are!'

I love the programs BIM offers. They are always unique and interesting! I have never enjoyed exercising until now! At first it seemed hard, but I kept telling myself not to expect results immediately. Before I knew it, within the first couple of weeks I saw changes in my body, and an increase in endurance. I feel like I've made friends in the classes and look forward to them! It's only been 2 months and now I can't stop looking at myself in the mirror (i try to do this in private, but a co-worker caught me flexing in the mirror while making copies recently), I bought an Adidas warm up jacket because I feel like I can wear it now that I am an 'exerciser'.

I am forever grateful for the email I received from BIM, and for the guidance of the trainers. I feel like I've discovered a part of me I didn't know existed. I've discovered that I CAN do many things I had told myself I could not. Thanks again!"
-Mollie Long Williams

***

"Seven years ago I was strong. I was active. I was confident and invincible. I had a healthy active pregnancy. I delivered a beautiful baby boy. I was still active, but my core was weak. I began to experience pain in my lower back. Over the next three years, as the pain in my back increased, my activity level decreased. Eventually I was in constant pain, could no longer walk upright, and was a physical and emotional mess. I underwent surgery to address a herniated disk. Success! The intense pain was relieved.

The following two years I gradually increased my activity level, but did not focus on my core. My back was much better, but still stiff and often sore. I accepted that this was my life, my body now. Ibuprofen was a dear friend.

One year ago I enrolled my son in Little Ninjas and as I sat there during his class, another class was in action...Ultimate. What better way to commit to a fitness program than to enroll in one at the same location, same time? I was already there and that's usually the hardest part right?

I began the [fitness] class and watched huffing and puffing in awe as the veterans cranked out exercises I couldn't even perform. But Mary showed me modifications so that I could still work those same muscles, helping me build the strength and flexibility I needed.

Within 3 months, my core was already stronger, and my stiff and sore back wasn't so stiff and sore anymore. I just completed one year of Ultimate, and it has honestly changed my life. Now when I wake up with stiff and sore muscles, it's not a symptom of a weak body, it's a testament to the hard work of a body becoming stronger!

Oh...and thanks to Alex for calling my bluff when I said I'd sign up if she did. Working out with friends, cheering each other on, challenging each other, recognizing progress, and comparing sore muscles the next day makes it...well...dare I say fun? The friends that started with me a year ago are still there, but if they aren't there that day, there is a whole room full of new friends that I've made this past year!"

-Laurie Wanke

***

The New Rear Challenge is starting soon, and space is limited.

WHAT: 3 month body shaping challenge- body compositions, nutritional guidance, check ins, and workout classes that kick butt, and guaranteed to provide you a HAPPY NEW REAR!

WHO: People sick and tired of being sick and tired and ready to make some major lifestyle changes. Also, people who would rather come to a place where others know your name and have a genuine interest in supporting you.

WHEN: January 11, 6-8 pm

CHILD CARE: We don't technically provide childcare. However, your kiddo can play for free on our gigantic playstructure and open play area.

COST: $297 (That's $4.13 a class!) 3 month payment options available

SPOUSE COST: 50% OFF!!!

CLASS TIMES: M-F 5:50 am, 9:15 am, 12:15 pm, 6 pm, and Saturday's at 9 & 10 am
Limited available spots for this program, then we have to slam the door shut. If you want in, follow this link and get enrolled-